Attention
Chambers of Commerce 
Employees and Board Members:
Looking for a totally unique activity for a Fundraiser, Mixer or Holiday Party?
Joe Bocce Events has a special deal for you right now…
Host a
Bocce Tournament Party
for your Chamber Members 
ONLY $40 / Person, INCLUDING Prizes
for Top 3 Teams
($800 Total Savings)
We bring our Portable Bocce Courts to any location you desire.
Details:
Up to 64 players (16 Teams of 4) (options for more or less players)
Tournament Style with Final Four Playoffs
Medals for 1st, 2nd and 3rd place teams included ($160 Value)
Teams are encouraged to wear creative uniforms
Assistance / Advice provided on how to Maximize Sponsorships
Location of your choice (a member's facility perhaps) or one our host event spaces.
100% Mobile so any Carpeted Ballroom, Lawn or Beach.    Even a Parking Lot or Concrete Warehouse Floor can work.

Usually $3200 for Chamber of Commerce events with up to 64 players (Savings of $640)

Additional players only $35 each ($15 Savings / Player).
 3 – 4 hours (estimated time, however it can be shorter).
Location venue fee, food and beverages are not included.
Event to take place on/before July 31, 2023.
$2560 Total for up to 64 Players
Options:
Other prizes available are Professional Bocce Balls, etched balls or apparel.
9e can supply Italian Bocce Shirts, other shirts or hats and branded or non-branded items such as water bottles, tumblers, ball cloths, etc.We can help arrange food trucks, catering and bar service.
Event Options:  1)  S

maller Number of Players, 2)  Shorter Time or 3) Non-structured Tournament Events for which we provide courts, bocce balls and professional instruction.
Call or email to book your date.
Tel:  (978) 204-3663     *     EMAIL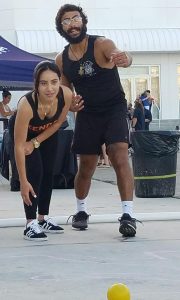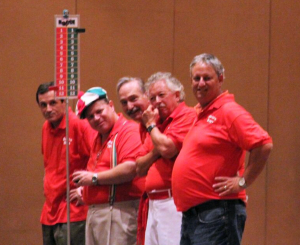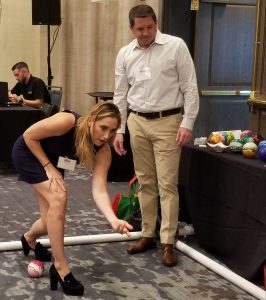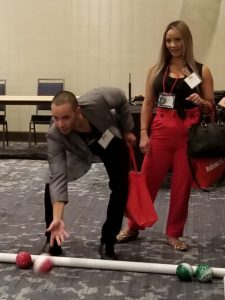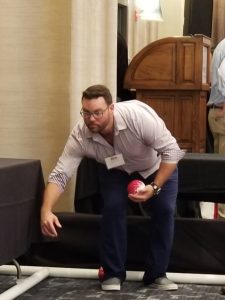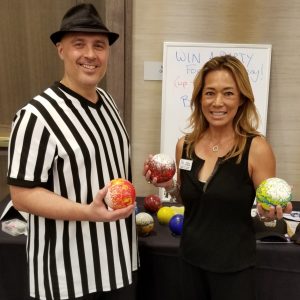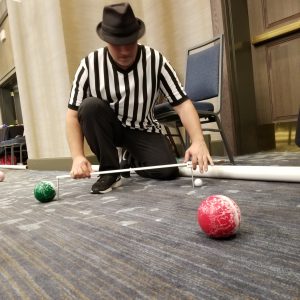 Tel:  (978) 204-3663     *     EMAIL