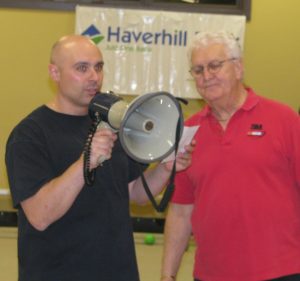 Some say I don't need the bullhorn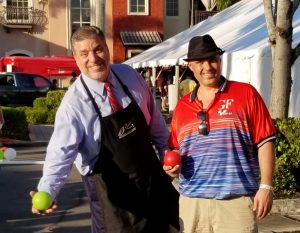 I'm Joe Quartarone, the founder of Joe Bocce International Events.  It's awesome you are taking the time to visit my site.  I really appreciate it and feel you'll find our services as interesting as others we have worked with.  Having years of volunteer experience at the Methuen Sons of Italy and on my own organizing and running bocce events, as well as other sporting events and coaching lacrosse, my team and I are excited to help with your special event.  Over the past 10 years, I have run small private bocce outings, charity / fundraising tournaments, corporate functions for team building and rewarding sales people, trade association events and regional, national and international competitions.  Most recently, I led the team that planned and ran the 2016 Pan American Bocce Games held in the Boston area at the Methuen Sons of Italy and working on the upcoming 2019 US Nationals.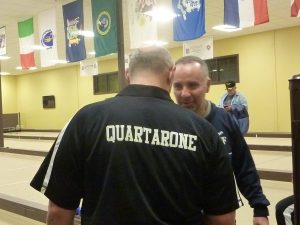 With Italian friend Gianluca Formicone (8x World Champion)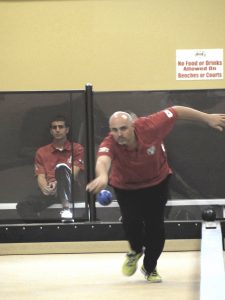 Playing in 2015 USA Nationals
My Background
US Bocce Federation Board Member, VP East Coast
Internationally Sanctioned Referee – recently did 2018 International Bocce Tournament in St. Louis
Long Time & Proud Volunteer Member of Methuen Sons of Italy, Bocce Committee
Head of Delegation and Team USA Coach – 2016 Pan American Women's Championship in Brazil
Competitor in Pan American Games & US National Championships (Silver Medalist)
Competitor in USA Qualifier Tournament for 2017 World Games
Co-Tournament Director:  *  2016 Pan American Bocce Games  *  2015 US National Championship  *  2014, 2015 & 2016 Massachusetts Bocce Open
Organizer – 2015 Bocce Expo with Gianluca Formicone, 8 Time World Champion
Former College Lacrosse Coach and Player – Merrimack College
Former Restaurateur and Caterer
Please call or email me today to discuss how we can infuse lots of bocce fun into your next event.
Joe Quartarone, US Bocce Federation
978-204-3663     EMAIL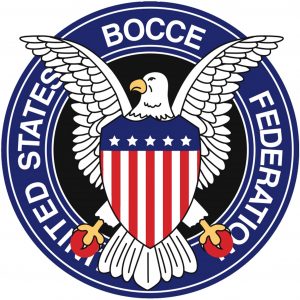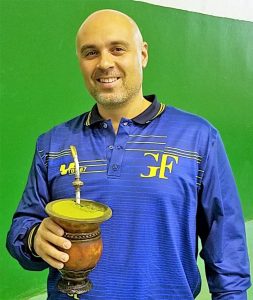 2016 in Brazil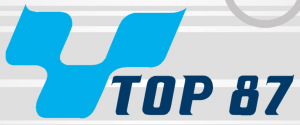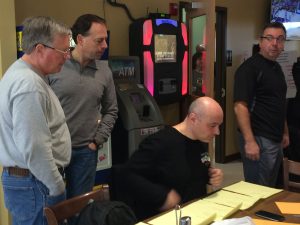 Very Organized…keeping the games in each bracket on schedule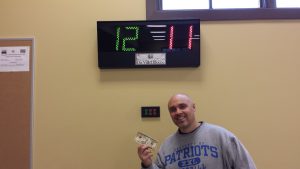 I won $10 – not enough to retire yet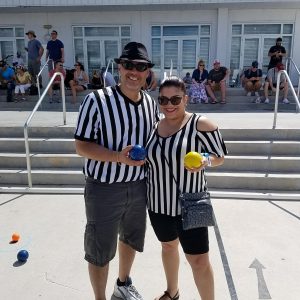 2018 Wake Fest – Wynwood in Miami, Florida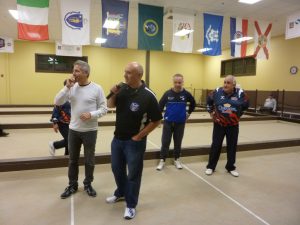 Flags represent several states and countries of those who play with us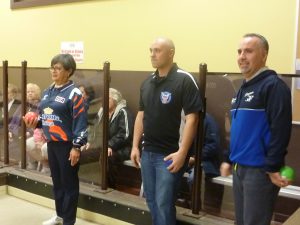 2015 – Playing with friends, Teresa Passaglia (USA Female Champion) and Gianluca Formicone (8x WORLD Champion)