Tel:  (978) 204-3663     *     Email
South Florida (Miami/Naples) and New England
100% mobile – we'll produce your event anywhere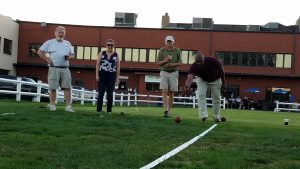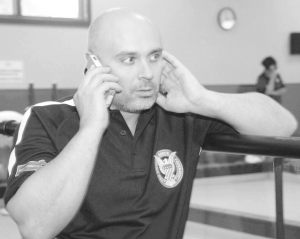 Please contact me if you want to hire us or have questions about your corporate event, social party or fundraising tournament.  We can run a team bonding event for your company / organization, a private social event for a special occasion or a fundraiser event for your charity / non-profit.
If you are considering starting a social bocce league and want to be affiliated with the Joe Bocce Network or have questions, I am certainly available to help.
Also, if you're involved with an organization that specializes in children's activities (school, after school, camps), sick children, seniors or people with disabilities, PLEASE reach out to me and we can help you put smiles on the cute faces of those around you with a bocce event.  Let me know your situation and we'll make something work out.  I love helping groups like yours.  Over the years as a bocce and lacrosse coach, I gained extensive experience working with children from elementary age right up through college, as well as training young children and adults in bocce technique, form and strategy.
We are based in Naples (Southwest Florida) and Miami (South Florida) so we can easily work with you anywhere in Florida (like Ft. Myers, Sarasota, Tampa, St. Petersburg, Clearwater, Destin, Panama City, Orlando, Disney, Daytona, Jacksonville, Palm Beach and Ft. Lauderdale).  Our strong ties in the Northeast make it simple to work there, too. (Boston, New England, New York City, New Jersey, Pennsylvania, Ohio, Baltimore, Washington DC, etc.)  However, our courts are portable and can be set up anywhere in the USA…in a park, on a beach, in a parking lot, at your convention in a hotel ball room, at your company in the hallways or outside, etc.  If your event will take you overseas…no problem.
You pick the location, and we bring the bocce event to you.
Also, it's possible to rent our courts and bocce balls if you want to manage your own event.
Joe Quartarone
Tel:  978-204-3663     *     Email